Worship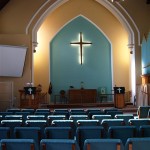 Join us on Sunday mornings at 10.30 a.m. when there are activities for all ages.
Little angels 0-5 years meet at the same time with their parents. There are also groups for young people. Two groups for children 6-18.
Evening Services are as announced on the 'Posts'
Light refreshments are served after the morning service and there is a chance to talk and socialise with other members of the congregation.
There is a Prayer Corner in the Sanctuary, for personal prayer - or speak to one of the Stewards on duty if you would like someone to pray with you.
MORNING WORSHIP - 18th November 2018
Our Service this morning
will start at 10.30am
and will be led by
Maralyne Hollingshead
All will be made welcome
and the Service is suitable for all ages.
Coffee and tea will be served following the service, please stay if you are able.
***********************************